Posts for tag: tooth decay
By Natural Smiles Dentistry
April 24, 2020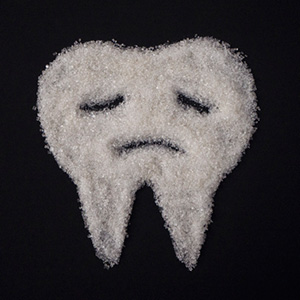 You've heard it. Your parents heard it—maybe even your grandparents too. Dentists have been alerting people for more than half a century that high sugar consumption contributes to tooth decay.
That message hasn't changed because the facts behind it are the same in the 2020s as they were in the 1950s: The bacteria that cause tooth decay feast on sugar and other leftover carbohydrates in the mouth. This causes them to multiply and increase their production of acid, which softens and erodes tooth enamel.
What has changed though, especially over the last couple of decades, is a growing understanding of how sugar consumption may affect the rest of the body. Just like the evidence of sugar's relationship to tooth decay, current scientific studies are now showing there are strong links between sugar and diseases like diabetes, heart disease and liver disease.
What's startling about what researchers are finding is that cases of these diseases are growing, Especially in younger people. This is a parallel trend to our skyrocketing increases in per capita sugar consumption: the average American now eats the equivalent of 19.5 teaspoons of added sugar every day. Health experts generally agree we should consume no more than 6 teaspoons a day, and children 4.
This is vastly more than we consumed a generation ago. One reason is because processed food manufacturers have increased sugar in their products, hiding under technical, unfamiliar names in ingredient lists. But it's still sugar, and an estimated 74% of processed foods contain some form of it.
But the real surge in sugar has come from our increasing consumption of sodas, as well as energy and sports beverages. These beverages are high in sugar—you can meet your daily allowance with just one 12-oz can of soda. These beverages are now the leading source of sugar in our diets, and, according to experts, a highly dangerous way to consume it.
In effect, dentists of old were on to something: too much sugar is bad for your teeth. It now turns out that it may be bad for your overall health too. Strictly limiting it in your family's diet could help lower your risk of tooth decay and dangerous diseases like diabetes.
If you would like more information on sugar and your health, please contact us or schedule an appointment for a consultation.
By Natural Smiles Dentistry
February 24, 2020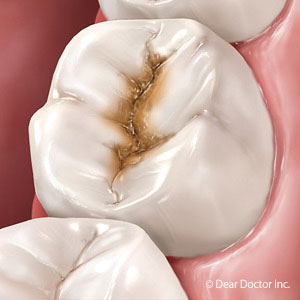 Tooth decay doesn't occur out of thin air, but is the end result of bacteria feeding on sugar, multiplying and producing acid. High acidity erodes tooth enamel and creates an environment for cavity development.
Modern dentistry can effectively treat cavities and often save the tooth from further damage. But you don't have to wait: You can reduce your chances of cavities by managing risk factors that contribute to decay.
Here are 4 top risk factors for tooth decay and what you can do about them.
Poor saliva flow. Saliva neutralizes acid and helps restore minerals to enamel after acid contact. But your enamel may not have full protection against acid if you have diminished saliva flow, often due to certain medications. You can help increase your saliva by consulting with your doctor about drug alternatives, drinking more water or using a saliva boosting product. Smoking can also inhibit saliva, so consider quitting if you smoke.
Eating habits. High sugar content in your diet can increase bacterial growth and acid production. Reducing your overall sugar consumption, therefore, can reduce your risk of decay. Continuous snacking can also increase your decay risk, preventing saliva from bringing your mouth back to its normal neutral pH. Instead, limit your snack periods to just a few times a day, or reserve all your eating for mealtimes.
Dental plaque. Daily eating creates a filmy buildup on the teeth called dental plaque. If not removed, plaque can then harden into a calcified form called calculus, an ideal haven for bacteria. You can help curtail this accumulation by thoroughly brushing and flossing daily, followed by dental cleanings at least every six months. These combined hygiene practices can drastically reduce your cavity risk.
Your genetics. Researchers have identified up to 50 specific genes that can influence the risk for cavities. As a result, individuals with similar dietary and hygiene practices can have vastly different experiences with tooth decay. Besides continuing good lifestyle habits, the best way to manage a genetic disposition for dental disease is not to neglect ongoing professional dental care.
If you would like more information on managing your tooth decay risk factors, please contact us or schedule an appointment for a consultation. You can also learn more about this topic by reading the Dear Doctor magazine article "What Everyone Should Know About Tooth Decay."
By Natural Smiles Dentistry
January 01, 2017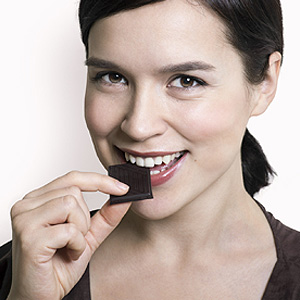 You've no doubt heard about certain foods and beverages that increase your risk for dental disease. These foods, often high in added sugar or acid, can lead to tooth decay or periodontal (gum) disease.
But have you heard about foods with the opposite effect — actually protecting your teeth against disease? Many of these dental-friendly foods are plant-based and fibrous: they stimulate saliva production, one of the mouth's best disease-fighting weapons.
But there are also some foods you might not expect to make the good list for dental health. Here are 3 surprising foods that could help you fight dental disease.
Cheese. We've long recognized milk as important to dental health — but cultured dairy products like cheese are also good for teeth. Cheese stimulates saliva, which neutralizes acid and replenishes the enamel's mineral content. Cheese also contains decay-stopping minerals like calcium, phosphorous and casein. And although milk cheese contains the sugar lactose, this particular type triggers less acid production than other sugars.
Black & green teas. You may have heard about the staining effect of tea, and avoided it as a result. But both forms of tea are also rich in antioxidants, substances that protect us against disease, including in the mouth. Black tea also contains fluoride, which strengthens enamel against cavities. If you drink tea, of course, you should exercise diligent hygiene to reduce any staining effect.
Chocolate. Yes, you read that right, chocolate: unrefined cocoa to be exact, which contains a number of compounds that resist decay. Ah, but there's a catch — chocolate in the form of your favorite candy bar usually contains high amounts of sugar. Sweetened chocolate, then, is a mixed bag of decay-resistive compounds and decay-promoting sugar. To get the benefit you'll have to partake of this favorite food of the Aztecs in a more raw, less sweetened form.
Of course, there's no single wonder food that prevents tooth decay. Your best approach is a diet rich in fresh fruits and vegetables, dairy and quality protein while limiting sugar-added and acidic foods. And don't forget daily brushing and flossing, coupled with regular dental visits for cleanings and checkups. Having a comprehensive dental care plan will help ensure your teeth remain healthy and disease-free.
If you would like more information on food choices and dental health, please contact us or schedule an appointment for a consultation. You can also learn more about this topic by reading the Dear Doctor magazine article "Nutrition & Oral Health."