Posts for tag: pediatric dentistry
By Natural Smiles Dentistry
September 01, 2018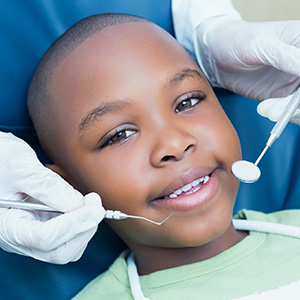 The best way to prevent dental visit anxiety in your children is start those visits around their first birthday, and continue with them through childhood. Age One visits are the best way to ensure they're comfortable with the dentist now and that they'll continue the habit into adulthood.
But in spite of your best efforts and those of your dental provider, there's no guarantee your child won't experience dental visit anxiety at some point. If that happens, we recommend conscious sedation.
Conscious sedation is the use of certain medications to help a patient relax. It's not the same as anesthesia, which eliminates pain by numbing tissues (local anesthesia) or inducing unconsciousness (general anesthesia). During conscious sedation a patient remains awake or at the most in a dream-like state, can still respond to touch or verbal commands, and although monitored doesn't require assistance in heart or lung function.
We can induce this relaxed state in a number of ways: orally, with medication given by mouth a short time before the visit; intravenously, the medication delivered through a drip directly into the bloodstream; or by inhalation, usually nitrous oxide gas mixed with oxygen and delivered by mask.
Oral sedation is the most common. On the day of the procedure, we'll give your child one or more sedative drugs, usually in syrup form. For best results we advise they eat a low-fat dinner the night before and not eat or drink any food or liquid afterward. We typically use Midazolam and Hydroxyzine, both of which are proven safe and fast acting.
During the procedure, we'll also assign a team member to monitor their vital signs while they're under the influence of the drugs. We may also employ special positioning or immobilization equipment to keep movement to a minimum.
After the procedure, we'll continue to monitor vitals until they return to pre-sedation levels. The child should remain home the rest of the day to rest and return to school the next day.
Conscious sedation is regulated by states: providers must be trained and licensed to administer sedation drugs with continuing education requirements. Even so, the use of sedation for children is becoming more widespread and helps to safely ensure they're getting the dental care they need.
If you would like more information on comfortable dentistry for children, please contact us or schedule an appointment for a consultation. You can also learn more about this topic by reading the Dear Doctor magazine article "Sedation Dentistry for Kids."
By Natural Smiles Dentistry
September 07, 2017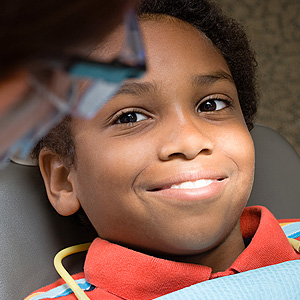 You may not be nervous at all about visiting the dentist. But put yourself in a child's place — a routine dental visit could be an anxious experience for them, and even more so if it involves dental work.
Dental professionals recognize this and go to great lengths to make children's visits as pleasant as possible. It's common among pediatric and family dentists to see child-friendly exam rooms and a well-trained staff experienced with interacting with children.
While this helps, some children still struggle with anxiety. Dentists have one other technique that can ease a child's nervousness: conscious sedation. This technique involves the use of pills, inhaled gas or intravenous drips to help patients relax.
Sedation is different from general anesthesia, which uses drugs to render a patient unconscious so they won't experience pain. A sedated patient remains in a conscious but relaxed state: they can still breathe independently and, with the most moderate form of oral sedation, be able to respond to touch or verbal instructions.
Oral sedation may also be accompanied by other methods like nitrous oxide gas that also aid with physical discomfort. Many drugs used often have an amnesiac effect — the patient won't remember details about the procedure, which could contribute to less anxiety in the future.
Typically, a child receives an oral sedative just before the procedure. Most drugs are fast-acting and leave the child's system quickly afterward. A staff member monitors their vital signs (pulse, respirations, blood pressure, etc.) during the procedure and after in recovery. They'll remain in recovery until their vital signs return to normal levels and then be able to go home. They should stay home the rest of the day under adult supervision, but should be alert enough the next day to return to their normal activities.
Relieving anxiety is an important tool to ensure your child receives the dental care they need. It also creates a positive experience that could encourage a young patient to continue regular dental care when they reach adulthood.
If you would like more information on conscious sedation for children, please contact us or schedule an appointment for a consultation. You can also learn more about this topic by reading the Dear Doctor magazine article "Sedation Dentistry for Kids."