Posts for tag: crowns
By Natural Smiles Dentistry
September 09, 2021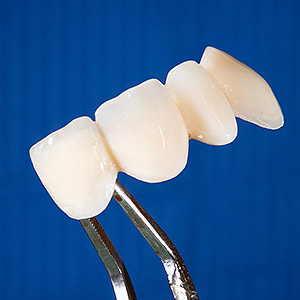 Our primary aim as dentists is to preserve teeth. There are times, however, when preserving a tooth is no longer worth the effort and we must recommend removing it. Fortunately, extracted teeth can be replaced with a functional and attractive restoration.
Today's top tooth-replacement option is the dental implant. Composed of a titanium metal post imbedded into the jawbone, a single dental implant can replace an individual tooth or a series of implants can support other restorations for multiple teeth. Besides being incredibly life-like, dental implants are highly durable and can last for decades.
But dental implants aren't an optimal choice for everyone. Their cost often matches their status as the premier tooth replacement method. And because they require a minimum amount of bone for proper implantation, they're not always feasible for patients with extensive bone loss.
But even if dental implants aren't right for you, and you want a fixed restoration rather than dentures, you still have options. What's more, they've been around for decades!
One is a bonded crown, which works particularly well for a tooth excessively damaged by decay, excessive wear or fractures. After removing all of the damaged portions and shaping the remaining tooth, we cement a life-like crown, custom created for that particular tooth, over the remaining structure.
Besides improving appearance, a crown also protects the tooth and restores its function. One thing to remember, though, is although the crown itself is impervious to disease, the remainder of the natural tooth isn't. It's important then to brush and floss around crowned teeth like any other tooth and see a dentist regularly for cleanings.
Dental bridges are a fixed solution for extracted teeth. It's composed of prosthetic teeth to replace those missing bonded together with supporting crowns on both ends. These crowned teeth are known as abutments, and, depending on how many teeth are being replaced, we may need to increase the number of abutments to support the bridge.
Although durable, crowns or bridges typically don't match the longevity of an implant. And, implants don't require the permanent alteration of support teeth as is necessary with a bridge. But when the choice of implants isn't on the table, these traditional restorations can be an effective dental solution.
If you would like more information on crown or bridge restorations, please contact us or schedule an appointment for a consultation. You can also learn more about this topic by reading the Dear Doctor magazine article "Crowns & Bridgework."
By Natural Smiles Dentistry
July 01, 2021
Since his breakout role as Dr. Doug Ross in the 90's TV drama ER, George Clooney has enjoyed a blockbuster career as an award-winning actor, director and producer. He's still going strong, as seen in the recent film The Midnight Sky, which Clooney directed and starred in. This sci-fi drama set a record as the most-watched movie on Netflix for the first five days after its late December release. And although now well into middle age, Clooney still possesses a winsome charm epitomized by his devil-may-care smile.
But he didn't always have his enigmatic grin. Early on, his struggles pursuing his burgeoning acting career triggered a stressful habit of grinding his teeth. This took a toll, as his teeth began to look worn and yellowed, giving his smile—and him—a prematurely aged appearance.
Clooney's not alone. For many of us, our fast-paced lives have created undue stress that we struggle to manage. This pent-up stress has to go somewhere, and for a number of individuals it's expressed through involuntary grinding or gritting of the teeth. This may not only lead to serious dental problems, but it can also diminish an otherwise attractive smile.
There are ways to minimize teeth grinding, the most important of which is to address the underlying stress fueling the habit. It's possible to get a handle on stress through professional counseling, biofeedback therapy, meditation or other relaxation techniques. You can also reduce the habit's effects with a custom-made oral device that prevents the teeth from making solid contact during a grinding episode.
But what if teeth grinding has already taken a toll on your teeth making them look worn down? Do what Clooney did—put a new "face" on your teeth with dental veneers. These thin layers of porcelain are bonded to teeth to mask all sorts of blemishes, including chips, heavy staining and, yes, teeth that appear shortened due to accelerated wearing. And they're custom-designed and fashioned to blend seamlessly with other teeth to transform your smile. Although they're not indestructible, they're quite durable and can last for years.
Veneers can correct many mild to moderate dental defects, but if your teeth are in worse shape, porcelain crowns may be the answer. A crown, which bonds to a prepared tooth to completely cover it, allows you the advantage of keeping your natural tooth while still enhancing its appearance.
Although different in degree, both veneers and crowns require permanently altering the teeth, such that they will require a dental restoration from then on. But if you're looking for an effective way to transform your worn or otherwise distressed teeth into a beautiful smile, it's a sound investment.
Just like George Clooney, your smile is an important part of who you are. We can help you make it as appealing as possible with veneers or other dental enhancements. Call us today to get started on the path to a more attractive smile.
If you would like more information about dental veneers and other smile enhancements, please contact us or schedule a consultation. To learn more, read the Dear Doctor magazine article "Porcelain Veneers."
By Natural Smiles Dentistry
February 08, 2017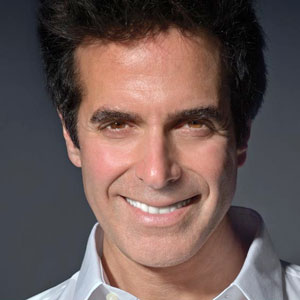 You might think David Copperfield leads a charmed life:Â  He can escape from ropes, chains, and prison cells, make a Learjet or a railroad car disappear, and even appear to fly above the stage. But the illustrious illusionist will be the first to admit that making all that magic takes a lot of hard work. And he recently told Dear Doctor magazine that his brilliant smile has benefitted from plenty of behind-the-scenes dental work as well.
"When I was a kid, I had every kind of [treatment]. I had braces, I had headgear, I had rubber bands, and a retainer afterward," Copperfield said. And then, just when his orthodontic treatment was finally complete, disaster struck. "I was at a mall, running down this concrete alleyway, and there was a little ledge… and I went BOOM!"
Copperfield's two front teeth were badly injured by the impact. "My front teeth became nice little points," he said. Yet, although they had lost a great deal of their structure, his dentist was able to restore those damaged teeth in a very natural-looking way. What kind of "magic" did the dentist use?
In Copperfield's case, the teeth were repaired using crown restorations. Crowns (also called caps) are suitable when a tooth has lost part of its visible structure, but still has healthy roots beneath the gum line. To perform a crown restoration, the first step is to make a precise model of your teeth, often called an impression. This allows a replacement for the visible part of the tooth to be fabricated, and ensures it will fit precisely into your smile. In its exact shape and shade, a well-made crown matches your natural teeth so well that it's virtually impossible to tell them apart. Subsequently, the crown restoration is permanently attached to the damaged tooth.
There's a blend of technology and art in making high quality crowns — just as there is in some stage-crafted illusions. But the difference is that the replacement tooth is not just an illusion: It looks, functions and "feels" like your natural teeth… and with proper care it can last for many years to come.  Besides crowns, there are several other types of tooth restorations that are suitable in different situations. We can recommend the right kind of "magic" for you.
If you would like more information about crowns, please contact us or schedule an appointment for a consultation. You can also learn more about this topic by reading the Dear Doctor magazine articles "Crowns & Bridgework" and "Porcelain Crowns & Veneers."