Posts for: November, 2020
By Natural Smiles Dentistry
November 20, 2020
Pain can tell you things. Not verbally, of course, as in, "Hey, your appendix is inflamed!" But the quality of your pain—dull or sharp, constant or intermittent, acute or general—can point the way to the actual problem.
That's especially true of tooth pain, which could signal any number of dental problems. Looking at its characteristics, though, can narrow the search. Here are a few examples.
Sharp, momentary pain. This could be an indication of a number of possible dental problems. If it occurs for a few seconds after eating or drinking something hot or cold, it might signal a small area of tooth decay, a loose filling or early signs of gum recession. The latter could be a symptom of periodontal (gum) disease, so you should seek diagnosis and treatment as soon as possible.
Sharp pain when biting. Like tooth sensitivity, this could be a sign of decay or a loose filling, or it could indicate a fractured (cracked) tooth. If it's the latter, you may need an endodontist, a specialist in interior tooth problems, if you want the best chance for saving the tooth.
Dull ache in upper teeth. This might not be a dental problem at all, but radiating pain from an infection of the sinus just above the upper posterior teeth. The infection could also have begun with one of the molar teeth and advanced into the sinus. You'll need to see your dentist for any teeth or gums involved and possibly a physician to address any potential sinus infection.
Constant throbbing pain. That horrible toothache that won't stop could be the nerves in the tooth's interior under attack from decay. The primary means for saving a tooth with deep decay is a root canal treatment to clean out diseased tissue and replace it with a filling or a crown. You should see a dentist even if the pain suddenly subsides—this may only mean the nerves have died, but the infection is still active.
These are just a few of the problems, including true dental emergencies, that oral pain can signal. For any instance of pain in your mouth, see your dentist as soon as possible.
If you would like more information on tooth pain and what it might indicate, please contact us or schedule an appointment for a consultation. You can also learn more about this topic by reading the Dear Doctor magazine article "Tooth Pain? Don't Wait!"
By Natural Smiles Dentistry
November 10, 2020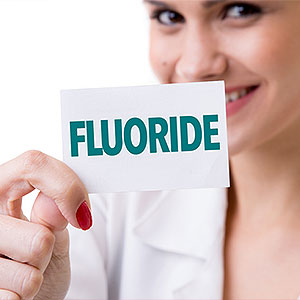 For over half a century now, community water systems have been adding fluoride to drinking water to help reduce the risk of tooth decay. Numerous long-term studies have demonstrated the soundness of this practice, prompting the U.S. Centers for Disease Control to call water fluoridation one of the ten most effective public health measures of the 20th Century.
In the 1960s, after years of study into the teeth-strengthening effects of fluoride, the U.S. Public Health Service recommended that drinking water utilities add fluoride at a rate of between 0.7 and 1.20 milligrams per liter (mg/L) or parts per million (ppm) of water. This recommendation held fast until 2015 when the service changed the recommendation to no more than 0.7 mg/L.
Why the change to guidelines that had been in place for over fifty years? The revision was in response to an increasing occurrence of dental fluorosis. This condition happens when the teeth absorb more fluoride than necessary, leading to discoloration of the surface enamel, creating effects like small white spots or brownish "mottling."
Dental fluorosis is the only known health condition caused by fluoride. As such, it doesn't damage the tooth itself, and is mainly a cosmetic problem. But it can still be avoided if fluoride intake is kept at moderate levels.
The original recommendation was sound science when first introduced. Since then, though, the prevalence of fluoride in everyday life has grown, with the chemical commonly found in dental care products like toothpastes or mouthrinses, as well as many processed foods and beverages and even infant formula. Our society's overall intake of fluoride has been growing as a result.
The new recommendation came after several years of research to verify water fluoridation levels of 0.7 mg/L would still be effective in the fight against tooth decay while lowering the risk of dental fluorosis. With this adjustment, this important and safe measure for keeping your family's teeth protected against disease is safer than ever.
If you would like more information on how fluoride can help your family fight tooth decay, please contact us or schedule an appointment for a consultation.