Posts for: December, 2017
By Natural Smiles Dentistry
December 29, 2017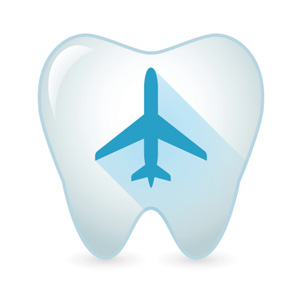 Each year, over a million Americans venture abroad for healthcare, with roughly half for dental treatment. Cost is the main reason — "medical tourists" believe they can save substantially on treatment, even with travel.
But before undertaking such a venture for dental work, there are some things you should take into consideration. For one, although quality care exists all over the world, you'll also find different standards of care. In the United States, for example, not only must dental providers graduate from accredited schools, they must also pass state examinations before they can practice (specialists even more). In some parts of the world, educational standards aren't as difficult to attain. You may also find differing standards for infection control, drug applications or appliances: for example, you may find a lower quality in implant or crown materials or craftsmanship than you might expect in the U.S.
Communication can also be an obstacle. Language barriers make it more difficult to understand what to expect before, during and after a procedure, or to have your questions answered. It may also hinder your provider from fully accessing your medical and dental history, which could have an impact on your treatment and outcome. Limited communication also increases misunderstanding about services offered, charges and treatment expectations.
Finally, many dental procedures have multiple phases to them, some of which normally span several months and visits. Many who go abroad for more complex procedures may try to have them performed in a much shorter time frame. Doing so, however, could prove disappointing both in the quality of the final outcome and your own well-being under such an arduous schedule. Even if your dental work is performed in an exotic locale, recovering from extensive procedures where you must rest and refrain from strenuous activity is best performed in the comfort of your own home.
It's important to get the facts before traveling to a foreign country for any medical or dental treatment, especially about a region's accreditation and care standards, as well as what you can expect in terms of amenities and culture during your stay. One good source is the U.S. Center for Disease Control's web page for medical tourism (//goo.gl/75iWBk).
Going abroad for dental care is a big decision — be sure you're prepared.
If you would like more information on dental treatment abroad, please contact us or schedule an appointment for a consultation. You can also learn more about this topic by reading the Dear Doctor magazine article "Dental & Medical Tourism: It's No Vacation."
By Natural Smiles Dentistry
December 14, 2017
If you've ever looked at younger photos of yourself, you're sure to notice differences with your present appearance. Of course, your basic features might appear much the same. But maybe your lips seemed a little thicker back then, or your nose a bit less prominent.
This is because your facial features don't stop growing when you reach adulthood—they continue to change throughout your life. For example, lips reach their maximum thickness by around age 14 for girls or age 16 for boys; they'll remain at that level of thickness for a few years before gradually thinning throughout adulthood. The nose will also continue to grow, becoming more prominent especially as changes in the lower part of the face can make the chin appear shorter.
Although each of us ages at different rates and in different ways, these general physical trends are somewhat predictable. That's why we can use the knowledge of how our facial physiology changes with age to fine tune orthodontic or other cosmetic dental treatments. The most optimum approach is to consider treatment in the early stages of bite development during childhood or early adolescence.
This means we're doing more than correcting a patient's current bite: we're also taking into account how tooth movement now might affect the jaw and facial structures later in life. By incorporating our understanding of age-related changes into our treatment we might be able to provide some hedge against the effects of aging.
This approach starts with early comprehensive dental care, preferably before a child's first birthday, and an orthodontic evaluation at around age 6 to assess bite development. It may also be necessary to initiate interceptive treatment at an early age to lessen or even eliminate a growing bite problem to help ease the extent of future treatment. And if a bite requires correction, early evaluation can help create a timetable for effective treatment in later years.
Taking this approach can correct problems now affecting both dental health and appearance. But by acknowledging the aging process in our treatments, we can build the foundation for a beautiful smile well into the future.
If you would like more information on keeping an attractive smile throughout your life, please contact us or schedule an appointment for a consultation.